STAFFS 99
Saturday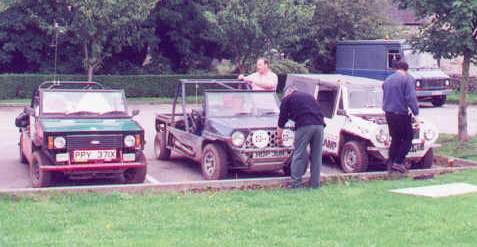 We met Steve in a pub car park at lunch time.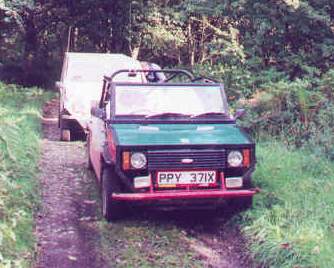 Off roading was easy to organise with only 3 cars.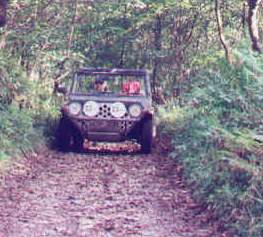 A long steep hill proved difficult for Peters high-geared Scamp.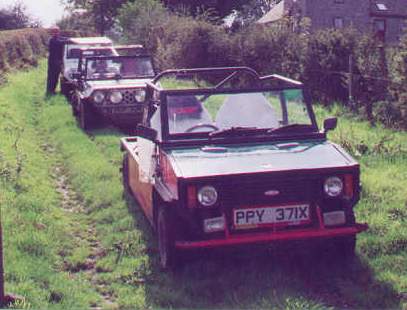 Off roading on a new track.
SUNDAY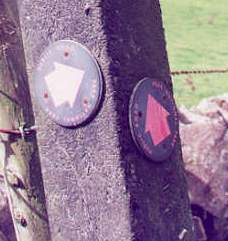 A track across a grass field is actually a road this sign says so.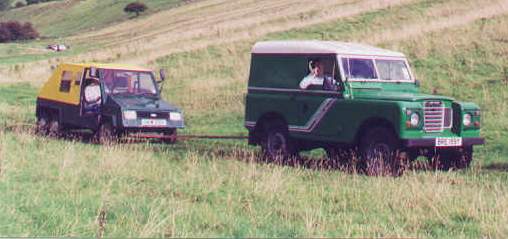 Some people had to be towed across the grass even before it rained.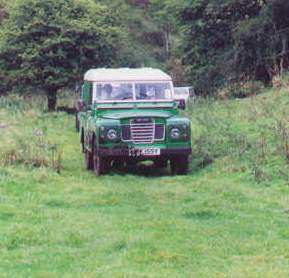 Ian's Land Rover. The mud on its side is from when it got stuck.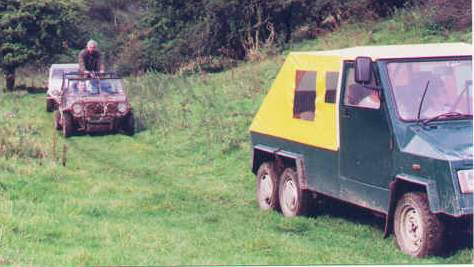 The last track on Sunday afternoon.