Review Of "France 99" Scamps Go to Calais
Review Of The Previous Scamp Event Staffs 99

The weather was nice on Saturday morning.
If only it had been like this on Sunday morning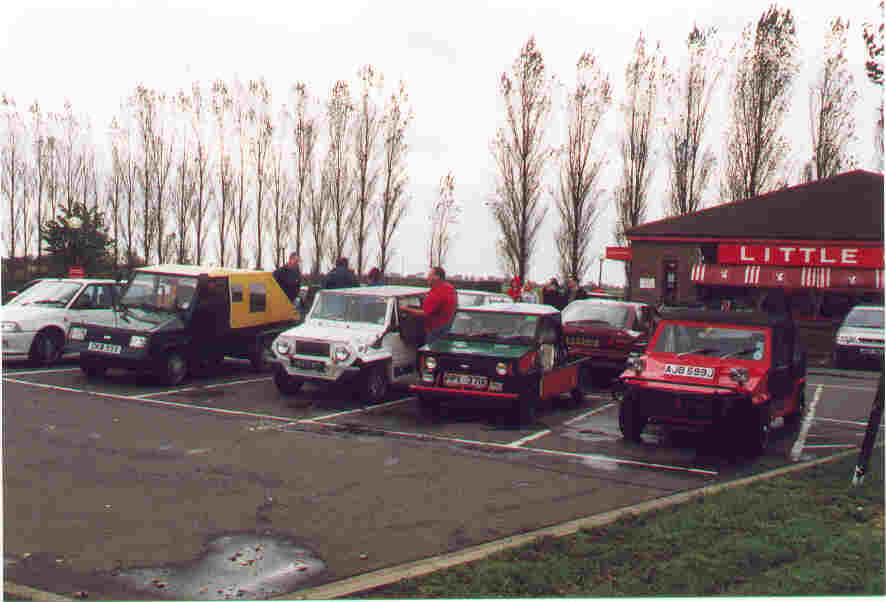 We regrouped at the Little Chef. Without John and James as John had forgotten his passport.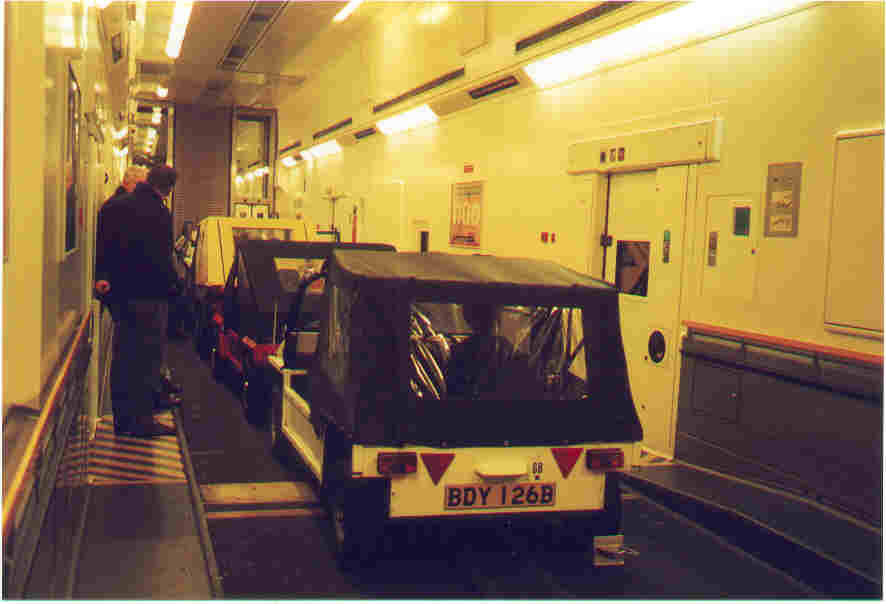 Scamps in the tunnel.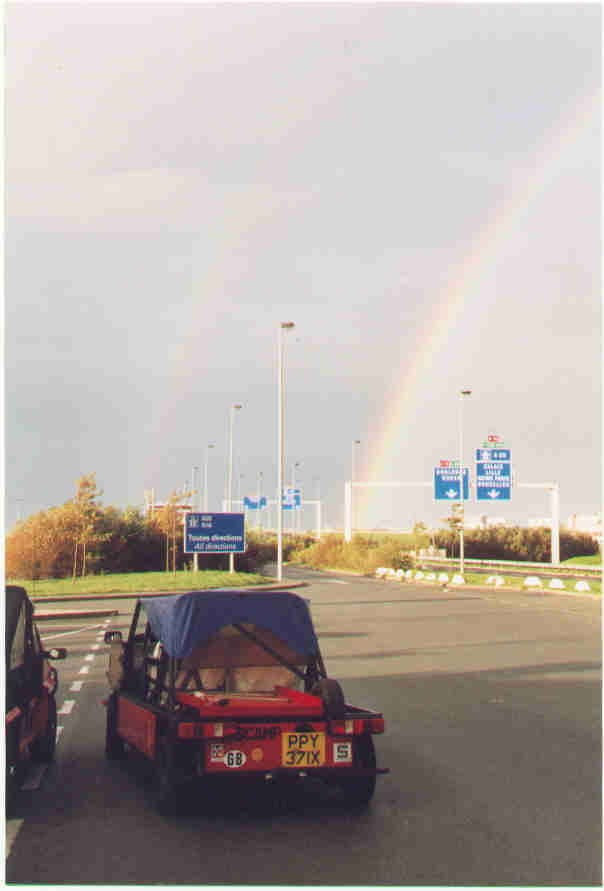 My Scamp in France and a rainbow.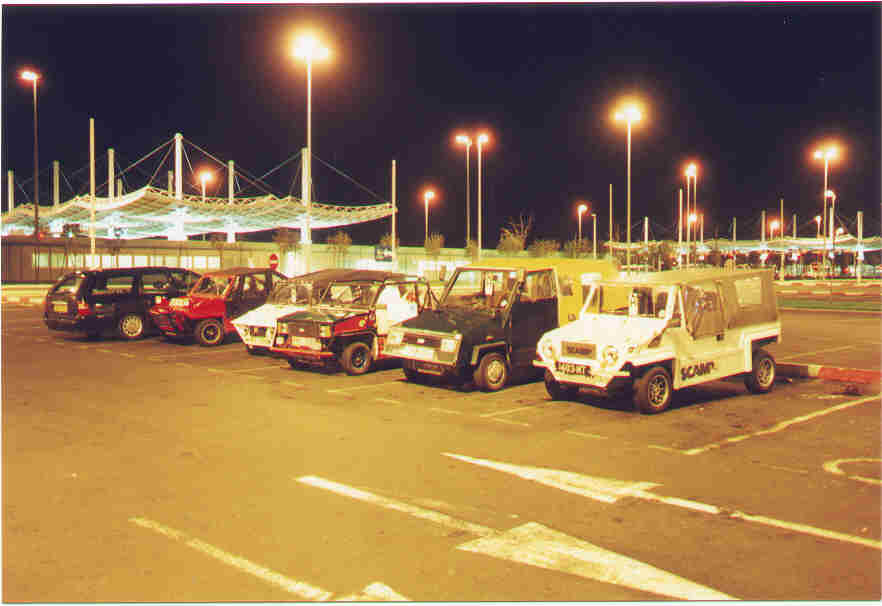 Scamps waiting while the shopping is done before returning to England.